How to maintain your goals at college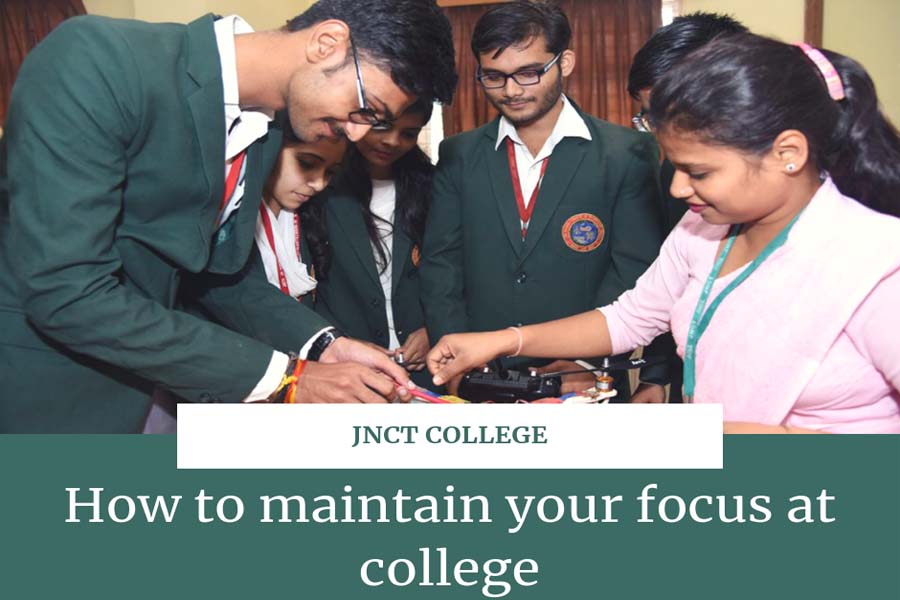 College should challenge you in a number of new and rewarding ways, from broadening your experience with unfamiliar classes to expanding your horizons intellectually. Yet with all these new challenges, it's also important to develop the skills you need to be able to cope with stress, a hectic schedule and impending deadlines. Learning how to set realistic, productive goals for yourself throughout each term can help you stay on top of things and make the most of your education. Below mentioned are some points that would help you in accomplishing your goals.
-Set S.M.A.R.T. Goals
One of the most important things about setting goals while you're in school is that each one needs to be distinct, achievable, and rewarding in order to keep you moving forward. Before you set any major goals for yourself, try to ensure they meet the following criteria.
Specific
Measurable
Achievable
Results focused
Time bound
-Set a Goal for Grades in Each Class
While you always want to strive to do your best in every class, there are a number of factors that may impact how you're able to do from course to course. First, take into account how essential the course is to your degree program and the other courses you're taking during the same term. Then set a realistic goal for the grade you think you can earn if you work hard, and invest a reasonable amount of time working toward this goal. Some courses are just harder, or more relevant to your intended career path, than others, and setting a specific grade goal can help you prioritize effectively.
-Plan Homework/Study Times for Every Course
At the beginning of the term, try to plan out specific time blocks for each class throughout the week, and hold yourself accountable for spending these time periods completing homework and studying. If something comes up and you're unable to devote the usual time to a course one week, make sure you can reschedule the entire block of time for that class to another day (which can help prevent you from getting behind or missing an assignment).
If you have trouble making good use of study time you set aside for a specific class, consider rescheduling your study block for this course at another time when you're more productive. You may also set specific goals for each study block week-by-week, such as not stopping or moving onto your next task until a particular section of a book is read, or the assignment for the week is finished.
-Visit With Each Instructor at Least Once Per Term
This one can be helpful even if you're taking online or remote courses. Visiting an instructor during office hours or scheduling some time to talk over the phone or through email can be a good way to get to know someone who may be a great resource down the road. Instructors who know you well can speak to your strengths in recommendation letters, and it's always good to have someone to go to for help and support during especially difficult periods like during finals or when you're approaching graduation. Try to get to know at least one instructor well during each term, and make sure to take some time to speak personally with each one at some point.
-Take an Extra Challenging Course
Look for courses that interest you outside your degree program or current area of focus, and try to challenge yourself to move out of your comfort zone. While there may not be time to do this every session, you can calculate how many elective credits you need to take and then set aside a certain number of these for challenging, unfamiliar courses. Pushing yourself to try something new can be a great way to keep yourself intellectually engaged, especially during sessions where your coursework is otherwise focused on general education credits or basic introductory classes in your degree program.